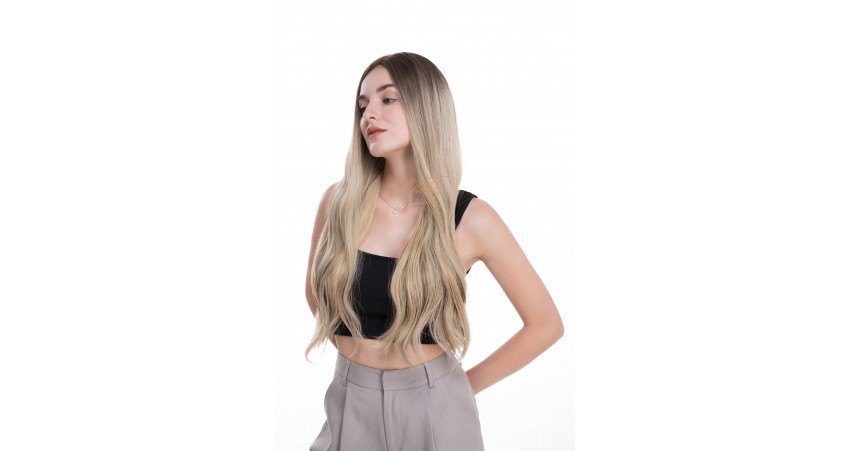 How To Choose Wigs Color
Posted By: Jeffrey
Hello, gorgeous! Today, I want to talk about something that's been on my mind lately – wig color.
Choosing the right wig color can be a daunting task, but it's crucial for achieving a natural-looking hairline. The right color can enhance your skin tone and complement your features, while the wrong color can make your wig look fake and obvious.
So, how do you choose the perfect color for your wig? Here are some tips to help you out:
Consider your skin tone. If you have warm undertones, opt for wigs with warm colors such as honey blonde or chestnut brown. If you have cool undertones, go for cooler colors like platinum blonde or ash brown.

Think about your natural hair color. If you're looking for a wig that's similar to your natural hair color, choose a shade that's within two shades lighter or darker. This will give you a natural-looking transition.

Don't be afraid to try something new. Wigs offer the perfect opportunity to experiment with different colors and styles. If you've always wanted to try a bold color like pink or purple, go for it!

Consider the occasion. If you're wearing a wig to a formal event, a more natural-looking color may be appropriate. For a fun night out with friends, a bolder color may be just what you need to stand out.

Consult with a wig professional. If you're unsure about which color to choose, a wig professional can help you select the perfect shade based on your skin tone, natural hair color, and personal preferences.
Remember, the right wig color can make all the difference in achieving a natural and beautiful look. So, take your time and choose wisely. Happy wigging!